Relationship talks: Staying together through a child's illness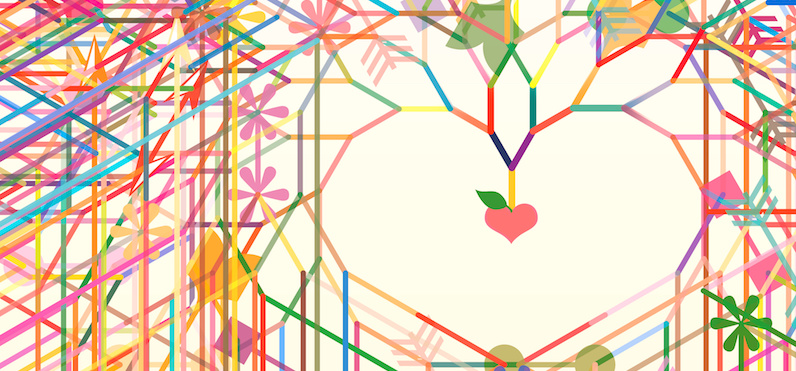 Among the many stresses of having an ill or injured child, parents often feel a strain on their marriage. Whenever she can, clinical social worker Katherine Preston, LICSW, reassures families that a child's illness does not automatically spell the end of the parents' relationship. Based on studies of families facing childhood cancer and diabetes, Preston says, "the divorce rates are no higher among families whose children have a chronic illness than in the general population."
This isn't to say adult relationships don't often take a back seat when a child is in a medical crisis. As one parent, Katie Litterer, describes it, "there are so many extra layers of stress: worry over your child, navigating jobs, caring for other children at home, costs of medical care, hospital visits." And the list could easily go on.
Nonetheless, the majority of couples do stay together, often by finding new ways to cope with circumstances most could never imagine. Below, parents describe how their child's illness or injury affected their relationship, and how they've endured as a couple.
Katie and Paul Litterer: We are only human
​​​What isn't a stressor on our marriage when one or both of our kids are in crisis? When we're in these moments, I direct my stress toward the person I feel closest to – my husband – and he sends his stress my way. It's nobody's fault, yet it can get messy for the strongest of couples. We are only human, even though we want to be superheroes for our kids.
When quality time for our marriage isn't an option, we trust in the fact that we are on the same team with the same goals. We have to trust that we will be there for one another through the ordeal and that we'll make time for our relationship when we've found our balance. ​
Lessons learned: Celebrate small wins and congratulate each other. The little things matter! Saying "congratulations" and "good job" to one another when we have a small win acknowledges that we're in this together and that we're both doing the best we can. These are small gestures, yet they mean so much.
Read more about Katie, Paul, Sophie, and Maddie
Maura and Brad McNamara: Our partnership has grown and changed
The biggest stressor on our relationship is fear of the unknown. It's almost as if you are in survival mode and you have little-to-no time to devote to your partner, your relationship, or even yourself.
Our daughter's medical issues have changed us as individuals, and our partnership has needed to grow and change along with it. We approach every part of Ellery's medical care as a team, even though that requires a lot of difficult communication at times. We discuss strategies, possible outcomes and come up with a plan.
Lessons learned: Plans can change at any minute and we have to be flexible with each other and Ellery's care. We realized that with all this consuming us, we sometimes need to take a step back and spend time laughing with each other and talking about "normal" things.
Read more about Maura, Brad, and Ellery
Susie and Andrew Tapley: We make the choice to support each other
Our daughter was in the cardiac ICU for 16 days and had two life-saving surgeries during her stay. We knew that if we didn't support each other, we wouldn't be there to support Mae.
The only other person who knows how it feels to love Mae to the depth that I love her, who knows how it feels to hand her over to a surgical team, and cling to hope while she's hooked up to life-supporting machines, is Andrew. No one else shares that experience with me.
Lessons learned: We don't have to understand why someone needs what they need to feel supported. We're all different and need different things. We can make the choice to support each other free from judgment and just offer love. That's what we did for each other.
Read more about Susie, Andrew, and Mae
Nicole and Charlie Parker: Grace, forgiveness and taking breaks
Being the parent of a single ventricle child comes with many obstacles. The condition alone can bring on so many questions, doctor visits, and expenses. It was the unknowns along with figuring out the best possible plan for our daughter that created stress for us.
When our daughter was in the hospital, we still had to manage our four other children and all that that entailed. Prayer, our faith, and good communication are the only coping methods that helped us manage the unavoidable stress in our relationship.
Lessons learned: Show grace, forgiveness and take breaks as needed. At the end of the day, there's a child who needs her parents on the same page – fighting for her with love.
Read more about Nicole, Charlie, and Faith
Erin and Mark Ward: We are in it together
Loving our son just as he is comes easily to us. But daily things break down, balls are dropped, mistakes are made. Even when things are going smoothly, the path forward can be uncertain. There is an enormous amount of responsibility on us to fit all the pieces together, engage in high stakes conversations, and drive decision making.
We may process challenges and decisions differently, but when we slow down and communicate well, we almost always come to the same decision that has proven to be the best for Will and our family. Prioritizing date nights or any kind of "date" (even a few minutes each day to connect and communicate) really helps too!
Lessons learned: Whatever challenges we are facing, we are in it together and can always fall back on each other. Through this medically complex life, we love more deeply and appreciate every moment together in our relationship and as a family.
Read more about Erin, Mark, and William
Mike and Michele Wilkinson: This is a long journey
The hardest thing for us was managing other stresses in our lives and not bringing those back to each other in a negative sense. We had a 4-year-old in a spica cast, jobs, and we had to take care of our other 2-year-old daughter.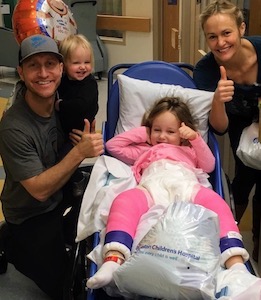 We had great family and neighbors who would offer to take care of Emma and Mikah so we could go out for a bite to eat and spend some time with each other. We both made sure we continued to exercise to relieve stress.
Lessons learned: Patience, Patience, Patience. This is a long journey and you have to conquer it as a family.
Read more about Mike, Michele, and Emma
Kerry and Jay Leary: We have learned to live with stress
The older Molly gets the more challenges we face. It's hard to know what's best for her academically, socially, and emotionally and we don't always see eye to eye.
I don't know if we necessarily cope with the stress or if we've just learned to live with it. There are so many moving parts to Molly's health and well-being. At the end of the day, we both have her best interest at heart. As long as she's happy and healthy, we're happy.
What we've learned: Rely on your partner. They are the only other person on the planet that knows how you are feeling, what you are experiencing, and what you have been through.
Read more about Kerry, Jay, and Molly
Emily and Leo Martins: Hitting the "reset" button
We were chronically low on sleep in a scary new medical reality, and desperately awaiting updates and test results from our daughter's providers.
Unfortunately, yet understandably, we sometimes were not our best selves.
Lessons learned: We leaned heavily on the idea of "the reset button." We tried to extend kindness and patience to each other, and understand that sometimes if you are grumpy or short-tempered, you may need to hit reset to change your attitude.
Read more about Emily, Leo, and Olivia

Support for families
Child Life Services and the Social Work Program offer assistance and support for both patients and their families to help them adjust to the hospital experience. In addition, Boston Children's Hospital hosts dinners several times throughout the year for parents who don't have time for a traditional date night.
Learn more about services available through Child Life Services and the Social Work Program.