Treating chronic pain virtually: A telehealth success story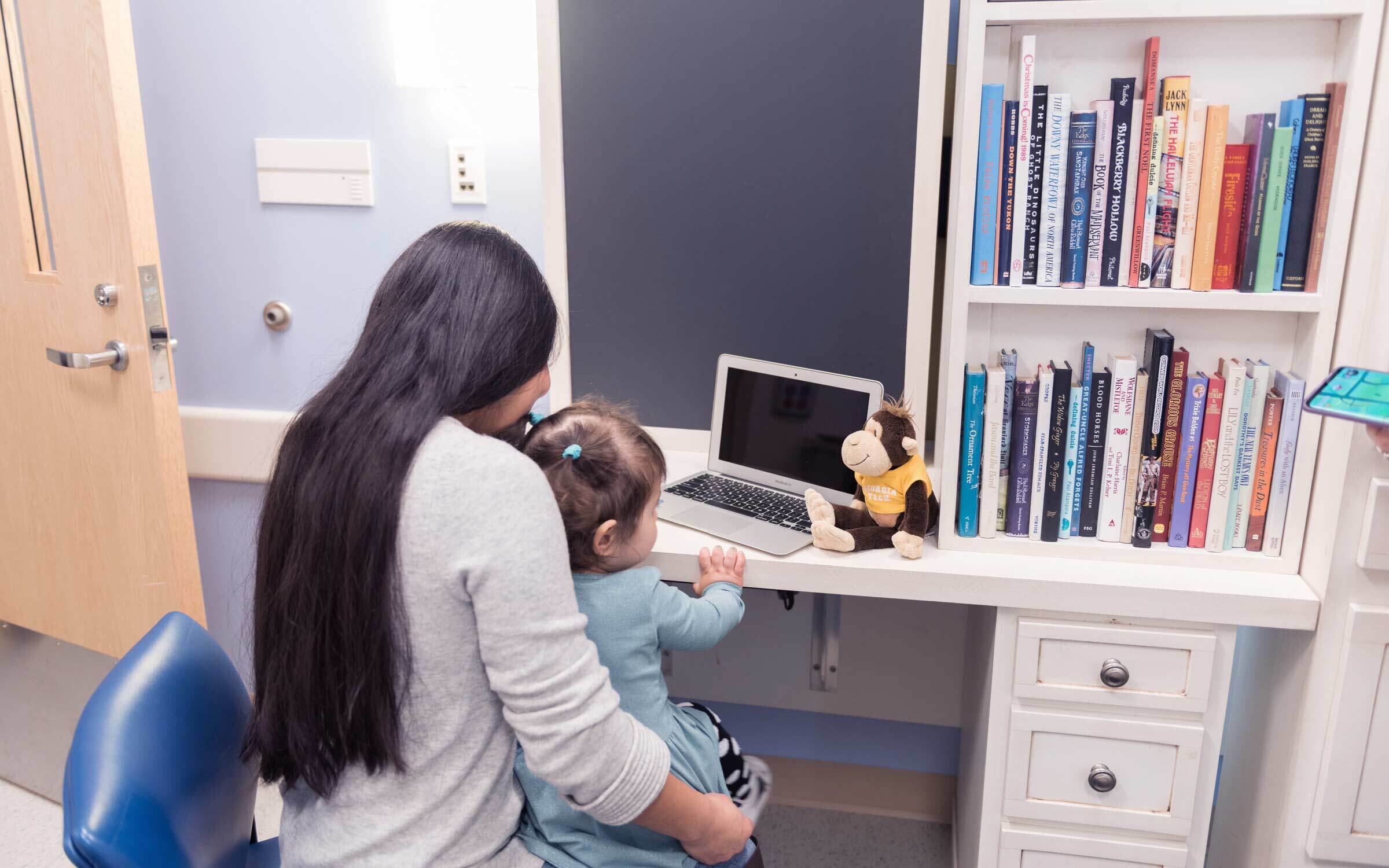 When the COVID-19 pandemic forced shutdowns in March 2020, many clinicians found themselves faced with a whole new challenge: conducting much of patient care from their computers. Although telehealth was already a part of some physicians' practices, others have had to learn how to adapt existing clinical skills to virtual platforms. But there have been positive results, too.
For the Pain Treatment Center at Boston Children's Hospital, the need to adjust screening and clinic visits to telehealth has had welcome — and unexpected — advantages. We sat down (virtually, of course) with Christine Greco, MD, acting chief of the Division of Pain Medicine, to learn more about the center's experiences so far. Here, she shares four benefits of telehealth that she and her team have discovered.
1. Streamlined screenings
Every new patient who is referred to the Pain Treatment Center undergoes an intensive four-hour screening process with a pain specialist, psychologist, and other clinicians. "Almost all of our initial appointments are now virtual," explains Greco. This allows the multidisciplinary team to determine whether a patient needs to be seen in person, while giving both providers and patient families some much-needed flexibility and proving very good clinical care remotely.
"Families tell us they love not having to drive into the city and park," says Greco. "And our team is able to move through appointments much more smoothly, which lets us maximize our time with patients."
2. Easier collaboration
You might think that virtual visits would make it more challenging to involve clinical peers in patient care, but Greco has found the opposite to be true. Telehealth enables clinicians to gather virtually, see patients, and discuss care management — a plus for complex patients who see multiple specialists. "We can get providers from different disciplines together in one 'room,'" says Greco. "The virtual world makes it easier to carve that time out and drop in on appointments."
3. Parents as partners
The very nature of virtual visits means that parents and other caregivers play even more of an integral role than in the past. "It's generally easy to do a visual inspection over Zoom," says Greco, "I can see if a patient's arm is swollen, for example." But for some aspects of an exam, she must rely on the patient's family, such as testing for muscle strength or temperature sensation. "I've found that parents are able to follow my guidance and act as almost an extension of myself." What's more, she says families seem to feel empowered: They're no longer just observing care but participating in it.
4. A different type of connection
It's natural to feel disconnected from the world when you spend much of your time online. But what virtual visits may lack in "high-touch" care, they make up for in other ways. By giving providers a glimpse of family life, telehealth offers a look inside patients' homes not seen since the days of house calls. "I get to see a side of families that I just can't in the clinic," says Greco. "I meet siblings, see patients playing, or parents drinking coffee at their kitchen table. I've come to feel like I know my families better now."
Of course, telehealth isn't without its frustrations, from technical snafus to concerns around billing and licensing issues. But as clinicians continue to navigate this 'new normal,' it's clear there are successes to be found as well.
Learn more about the Pain Treatment Center and how to refer a patient.