Ten questions to ask when choosing a pediatrician for your family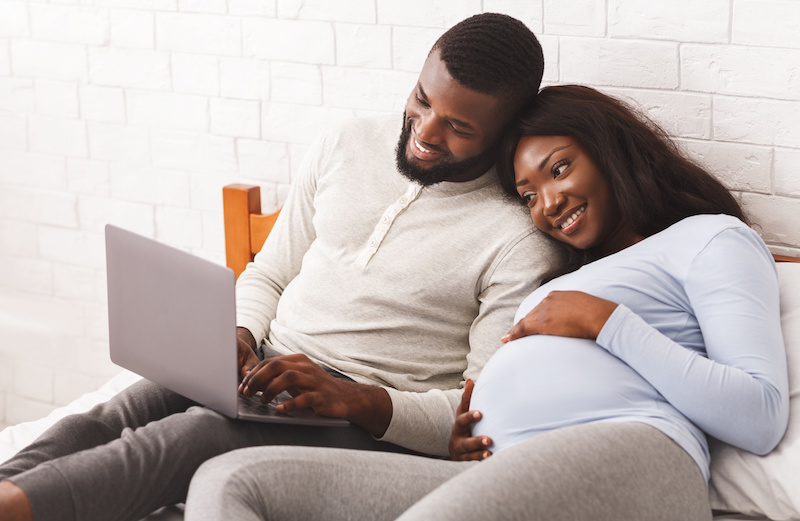 Selecting a pediatrician is an important decision and one that parents shouldn't take lightly. Pediatricians specialize in caring for children from birth until young adulthood, so families maintain a relationship with their pediatrician (and their practice) for years.
Your pediatrician will quickly become your partner and advisor when caring for your child. Your pediatrician will care for your child's physical, behavioral, and mental wellbeing during the most formative years of your child's life. Whether you're looking for a pediatrician for your new baby or have just relocated, it's worth researching and meeting with potential pediatricians — just as you would with a childcare provider.
To help with this search, here are some important questions to consider when looking for a pediatrician.
1. When should I start looking for a pediatrician?
You should begin searching for a pediatrician while still pregnant. Try to meet and establish a relationship with your pediatrician before your child is born. New parents tend to choose their pediatricians during the second trimester of pregnancy, or three to five months before the due date. This gives parents time to make an informed decision without feeling rushed.
If you have relocated, your family will also need a new pediatrician. Make finding a new pediatrician a priority so you're prepared for any unforeseen injuries or illnesses. Choosing a doctor from an unfamiliar area can be challenging, so you may need to meet more than one to find the right fit.
2. Is the office location convenient?
Kids can require multiple checkups, especially early in life. You'll want to find a pediatrician whose office is close to your home, work, or your child's daycare. If you rely on public transportation, factor that in during your search. For example, the Boston Children's Primary Care Alliance offers practice locations throughout Massachusetts.
3. What are the hours of operation?
For some families, evening or weekend availability is necessary. Some practices have a pediatrician on call 24 hours a day, on holidays, and for urgent appointments. Look for practices that offer extended hours to accommodate your schedule.
4. What are your family's and friends' recommendations?
Talk to family and friends who have kids. Ask them what their experiences are with their pediatricians and the practice in general. From the front desk staff to the phone wait times, the atmosphere of the practice as a whole is important.
5. What hospitals is the practice affiliated with?
Some pediatricians will come to the hospital where you deliver to do your newborn's first checkup, but only if they have an affiliation with that hospital. If that is important to you, ask whether or not the doctor does these hospital visits. Otherwise, check to make sure your pediatrician will see you within five days after delivery.
Hopefully, you will never need it, but should your child ever need to be admitted to the hospital, you'll want to be familiar with the institution at which your pediatrician has privileges. That's easier if your child's primary care physician is already affiliated with a pediatric hospital. When you select a practice that is part of the Boston Children's Primary Care Alliance, you gain access to top-rated specialists at Boston Children's Hospital, the #1 ranked pediatric hospital in the world.
6. What is the office culture and communication stye?
Do the physician and their staff seem friendly, patient, and compassionate? Does the physician seem genuinely interested in your child and their health? Do they take and return phone calls in a timely fashion? Is a nurse or coordinator available by phone or email to answer questions? The staff should communicate and explain health concerns in a way that you can understand and you shouldn't feel rushed during appointments.
Listen to your instincts. If you don't feel comfortable, look elsewhere. No one knows what is best for your family better than you.
7. How do you work with other providers?
Children with rare and complex conditions can require coordinated care from a clinical support team and specialists. Ask your pediatrician if they feel like an integrated part of the care team should your child be diagnosed with a chronic condition.
8. What other services are offered?
Some practices differentiate by offering special services to their patients. Many teams consist of clinicians with differing areas of expertise. Ask what services are offered through their practice. Do they offer behavioral health coaching? Is there an onsite lab? And virtual visits have become popular as a safe and convenient way to meet with your pediatrician online. Ask about telehealth services if that's a priority for your family.
Boston Children's Primary Care Alliance practices' health care teams may consist of lactation specialists, social workers, behavioral health specialists, nutritionists and more.
9. What insurance does the practice take?
Make sure you know the office policy for insurance, co-payments, and any other fees you may be responsible for covering.
10. Where should you start the search?
Selecting a pediatrician may feel daunting, but with preparation and research, you can choose the right pediatrician for your family. The Boston Children's Primary Care Alliance is a great place to start.
When looking for a pediatrician for your child, choose the Alliance.