When your child has CHD: Advice from parents for parents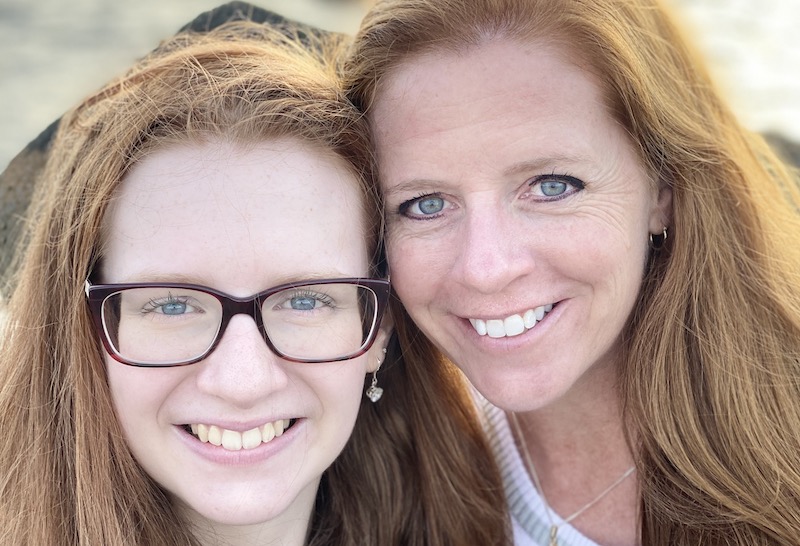 "When you enter the world of congenital heart conditions (CHDs), everything can feel new, scary, complicated, and fast paced," says Claire Poole, mother of Ava, a 17-year-old heart patient at Boston Children's Hospital.
This Heart Month, we asked Claire to kick off a post on our Heart Center Facebook page inviting parents to share their tips with other parents just starting their heart journey. Here are their responses:
Stay positive, maintain normalcy
"As questions arise, write them down — and know that each and every one will be answered. Your child will be looking to you for guidance in terms of how to get through this. Your strength, patience, resilience and trust in the doctors will make room for your child to have those qualities as well." — Claire Poole
"Have faith, stay positive, and always treat your child as normal as possible. My daughter was born with transposition of the great arteries and had surgery with Dr. Aldo Castaneda at Boston Children's. She is 40 years old and the mother of two beautiful girls." — MT
"Have a positive attitude and let your child know what's going on. Pack a cooler so you always have a snack." — SCM
"Remember that your child is still a child. Maintain a sense of normalcy to the very best of your ability. Don't let you or your child be defined by their congenital heart defect." — KW
Try not to worry too much
"Put your trust in the doctors and nurses at Boston Children's. Don't let your imagination drive you nuts: When they tell you to worry, then you worry, otherwise don't waste your energy on what might be or could happen. Enjoy your child and let them live a normal life. If they fall pick them up, brush them off and let them continue playing…" — JR
"Don't let the 'what if's' enter your life. Allow your child to have as close to a normal life as possible. And allow your child to have as much of a role as their age allows for. It is their life after all." — JGM
Take care of yourself
"Take care of yourself too. The time in the hospital feels like a lifetime. You will want to be next to your child every second but they are in the best hands possible at Boston Children's. Go take a hot shower, eat something outside of the hospital, take a walk, take a nap. Your mental and physical health is important, too, and it can be a long road." — MHB
Get support
"Bring the social worker to all meetings to take notes for you. Ask to be connected with a family who has already been through the process. Family and friends mean well, but you really need to talk to another family who has a child with a heart condition." — EK
"It helps to have family and friends with you when your child is in the hospital. Because emotions are running high, sometimes the people closest to the patient don't hear/understand everything that is told to them by the INCREDIBLE doctors/nurses/staff at Boston Children's. It helps to have extra 'ears and eyes' to help with understanding and support." — TCK
See more from our heart community on our Heart Center Facebook page.