Landmark moment for science as the FDA approves a gene therapy for the first time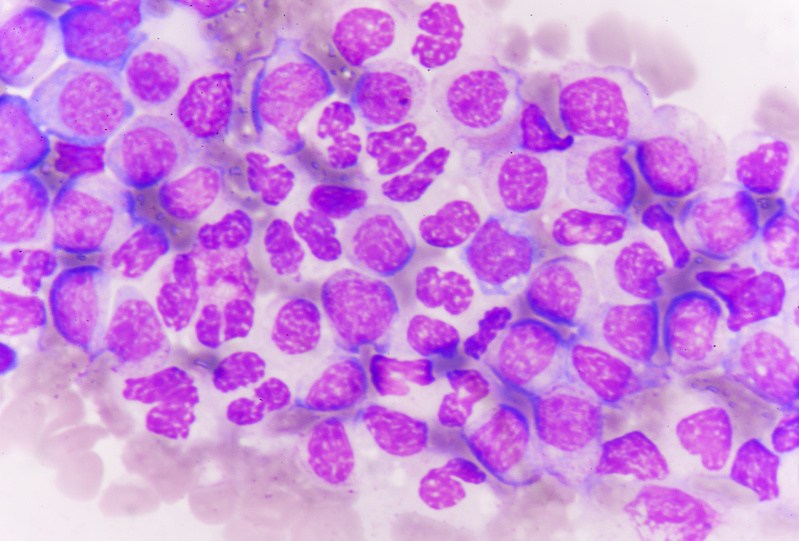 Today, the Food and Drug Administration approved a gene therapy known as CAR T-cell therapy that genetically modifies a patient's own cells to help them combat pediatric acute lymphoblastic leukemia (ALL), the most common childhood cancer. It is the first gene therapy to be approved by the FDA.
"This represents the progression of the field of gene therapy, which has been developing over the last 30 years," says gene therapy pioneer David A. Williams, MD, who is chief scientific officer of Boston Children's Hospital and president of the Dana-Farber/Boston Children's Cancer and Blood Disorders Center. "It's a realization of what we envisioned to be molecular medicine when this research started. The vision — that we could alter cells in a way to cure disease — is now coming true."
The FDA's move to approve the CAR T-cell therapy, which will be marketed under the name "KYMRIAH" by Novartis Pharmaceuticals, opens the door to a new era of cancer medicine, and medicine more broadly. In a press release, the FDA called the gene therapy's approval "a historic action."
"We are very encouraged by today's news that CAR T-cell therapy will now be available for pediatric and young adult patients with relapsed acute lymphoblastic leukemia (ALL.) This treatment provides renewed optimism for some of the most challenging cases we face in pediatric ALL," says Lewis Silverman, MD, clinical director of the pediatric Hematologic Malignancy Center, in a statement issued by Dana-Farber/Boston Children's. "We are actively preparing to offer this novel treatment at our center to patients at Dana-Farber/Boston Children's."
Dana-Farber/Boston Children's has recently participated in a similar clinical trial of CAR T-cells — led by Silverman and pediatric oncologist Steven Margossian, MD, PhD — that evaluated the efficacy of CAR T-cell therapy (short for chimeric antigen receptor T-cell therapy) in treating relapsed or treatment-resistant B-cell ALL.
"The efforts involved in being able to provide this novel therapy to patients is unlike any other therapy currently offered," says Colleen Dansereau, MSN, RN and CPN, who is director of clinical research nursing and gene therapy program manager at Dana-Farber/Boston Children's. "The lessons learned from the clinical trials of CAR T-cell operations will assist us in being able to provide to the larger population."
While 95 percent or more of children newly diagnosed with ALL can reach remission with standard therapy, between 10 and 15 percent of those children ultimately relapse within five years of being diagnosed. Salvage therapies for children with relapsed ALL are highly toxic and only work in about 50 percent of relapsed patients.
Gene therapy enters the real world
Now, following the FDA's announcement, those patients, their families and their oncologists may decide to pursue gene therapy, which starts with the patient's own T-cells and uses genetic engineering to make them more active than usual and better at targeting tumors.
"In particular, this milestone really reinforces the importance of investing in basic scientific research," Williams says. "The therapies that we're using to treat children 20 years from now will emerge from the investment in science that we make today."
Williams foresees that more and more gene therapies — not just targeting cancer but also various genetic diseases — will also be approved within the next two to three years.
Dana-Farber/Boston Children's researchers are currently working on gene therapies that target immune deficiencies, sickle-cell disease and other blood disorders, as well as neurodegenerative and metabolic disorders.
"The FDA's decision is so meaningful because it shows that the perception towards these kinds of medicines is finally catching up to the science," says Alessandra Biffi, MD, who is director of the Dana-Farber/Boston Children's Gene Therapy Program. "It's not just research, these are real drugs that will now begin to translate beyond clinical trials."