How I was inspired to become a nurse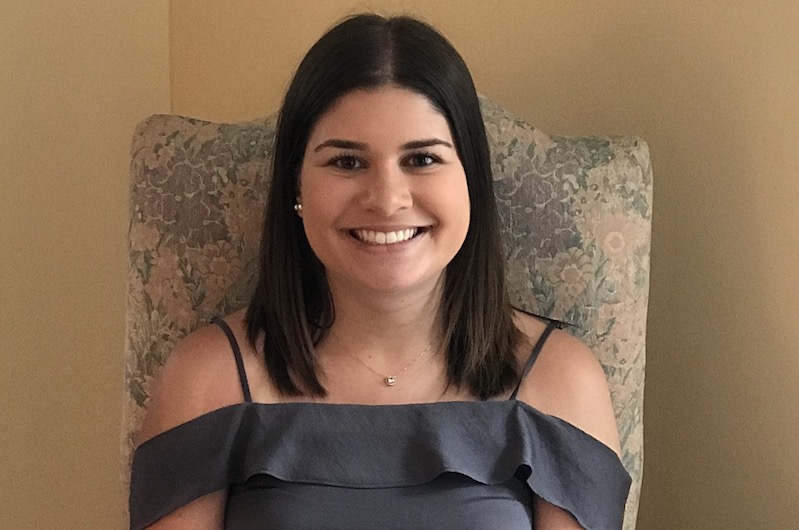 On October 17, 2011, I woke up with a headache so severe I could not go to school. Even at age 13, I knew this type of pain was not normal, even though I had been having headaches for more than a year. Before I knew it, I was being rushed by ambulance to Boston Children's Hospital. I was caught in a whirlwind of doctors and nurses when I soon learned that Dr. Edward Smith would need to perform emergency surgery to relieve severe pressure caused by a brain tumor.
Kindness has a lasting impact
With my family by my side, Dr. Smith told us a second surgery was needed to remove the tumor. His kindness put me at ease. At the time, I had no idea that meeting Dr. Smith would have such a lasting impact on my life. After the second surgery, my nurse, Colleen, took me for a critical MRI. Her passion for nursing, calm demeanor, and concern for my well-being comforted me. Without knowing it, the first seeds for my future in nursing were planted.
This all happened seven years ago, and, with the continued expert care of physicians and nurses, I now lead a normal life. I will never forget Dr. Smith, Colleen, and all the other people who helped my family and me deal with a most terrifying event. I continue to go to Dana-Farber/Boston Children's for regular appointments, and have developed a strong bond with my medical team. When I realized that I needed to be more than a patient, I began volunteering at Boston Children's.
Becoming a volunteer, then a nursing student
During my time volunteering, I worked with many patients with a variety of issues, from broken bones to neurological problems . My experiences helped me discover that working in a hospital was something I was interested in. Throughout my years at Arlington Catholic High School, I began to realize my developing desire and passion to become a nurse, so I applied to nursing school.
I was accepted at Northeastern University and began the nursing program in the fall of 2016. I continue to stay close with Dr. Smith. As a mentor, he reassures me that nursing is the profession for me. I feel that I have a very unique perspective about health care, as I have seen nursing as both a patient and as a caregiver. I will be graduating from Northeastern in May of 2020, and because of my experiences, I will never forget what it means to be a compassionate caregiver.