BabySee: Mobile app lets you see through an infant's eyes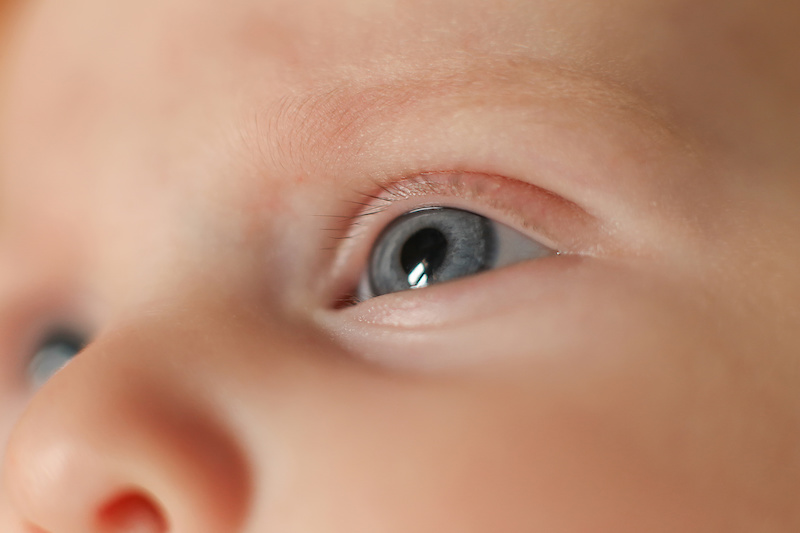 David Hunter, MD, PhD, chief of Ophthalmology at Boston Children's Hospital, gets a lot of questions from parents, but the number one question is: "What can my baby see?"
That depends. How old is the baby?
Five days after birth, she might see something like the image at left; at 3 months, the image at right:
At 6 months and 9 months, there's increasing color and resolution:
By 12 months, your baby sees pretty much as you do.
Hunter teamed up wiHunter teamed up with scientists and engineers at Rebion, a company he co-founded in 2009, to create the BabySee infant vision simulator. A free educational app available from the iTunes Store and Google Play, BabySee lets you point your camera at any scene (selfies included) and see it through your baby's eyes. Enter their birth date, and then just move the little slider to get a baby's eye view at birth through 12 months.
Hunter and Rebion co-founder Justin Shaka presented BabySee yesterday at the second annual Innovators Showcase at Boston Children's Hospital, organized by the hospital's Innovation and Digital Health Accelerator.
Research on babies' vision
BabySee has solid vision science behind it. Decades of research (accessible through the app) have helped tease out when infants begin to see color, clarity and contrast, based on studies measuring babies' brain activity while being shown different images at different ages, or measuring when a baby's head turns and how consistently they look at an image.
"We expect people to turn on the app once they've designed their nursery and see what it will look like for the baby," says Hunter. "You can get a good picture of what stands out. You could even take it to Babies R Us and see how different colors show up and whether checkers matter."
An image like the one at left illustrates how much faces matter to babies. Even at 2 weeks, facial features jump out from the blur.
The app's "EyeQ" button also provides tips for parents on what vision tests their pediatrician should be conducting at their child's next visit, from birth until age 5.
"It's a way to empower parents to get the best vision care for young children at a critical time in their development," says Hunter.
Eventually, Hunter hopes to expand on BabySee to simulate specific vision problems, such as colorblindness or loss of visual acuity in one eye (detectable through BabySee's sister product, the blinq pediatric vision scanner). "Maybe the app itself could do eye screenings, so parents could be proactive about screening at home," adds Shaka.
For more, visit BabySeeApp.com.